Rio Memory Tiles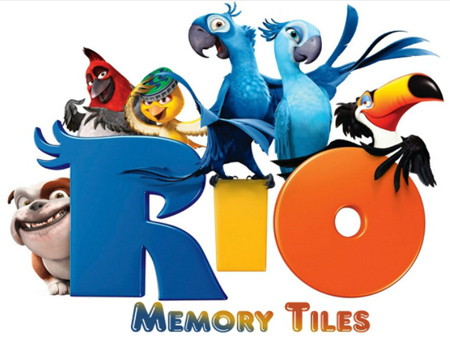 In Rio Memory Your child can develop logical thinking and memory. And the game is based on the famous cartoon Rio from Twentieth Century Fox studios. This makes the game even more attractive.
Rio tiles cool game for die hard fans
Rio tiles is the game where you need to match cards or tiles. You play on a field with 16 tiles. First you get to see the pictures under the tiles. You have to quickly remember them. You only need to open the cards with a blue parrot named Blue and you should not open the cards with brown bird on it. You can make three mistakes, before the game is over. But if you do not make mistakes then the game will go to a new level, until you make three mistakes or run out of time. Matching card games are very popular online.
Memory game for kids
Simple rules of the Rio Memory make it perfect for your child. This game is recommended for children of primary school age, but adults might enjoy it too. Help your child develop attentiveness and diligence, but in a game process. There is nothing bad about this game it is straightforward and nice. Vibrant colors make it more attractive to little gamers.