Dragon Chain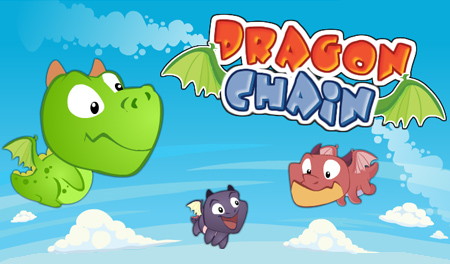 Dragon Chain game is pure fun
Dragon Chain game is based on a fairly popular games like Lines and balls, in which, as in this game you need to build a line from figures of the same color. Candy Crush is very popular game of this kind. The essence of the game is to shot dragons with a special weapon at walking dragons. All of them walk in line, but they all are different in colors. Three dragon of the same color will be removed from the playing field, thus adding you points. If you manage to build a line of four dragons of the same color, you get bonus points. Be careful while aiming, especially at the corners. In the center of the playing field there are obstacles, you risk to smash your dragon, it is better not to shoot in places obstacles. Also, if you shoot in a gap in the chain or at its beginning or end, you can miss. Once the chain reaches the end of the path it will fall into a hole and you will lose! Your task is to save all the dragons before they reach the end. It might seem like an easy task, but really need to try as hard as you can to prevent it from happening.
All the level are so interesting
There are twenty-five entertaining levels in Dragon Chain game, they are fun to play for both children and adults. Levels are divided into five subject areas: ice cave, lake, beach, forest and desert. All of them are beautifully designed. It is worth noting that the game might get difficult sometimes. Therefore, this game is recommended for children of at least primary school age. Even some adults could try their hands at it. Hard works always pays off. So do your best to accomplish all the levels.