Billiards online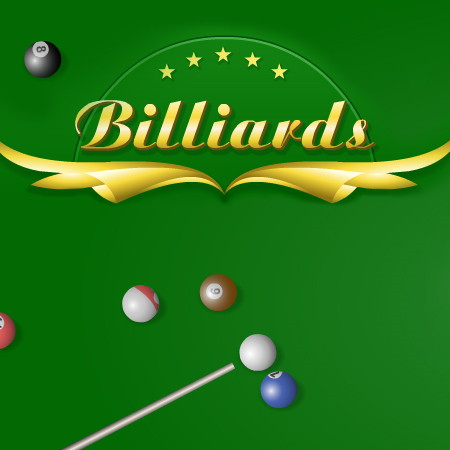 Billiards online is an excellent simulator of pool, play 8-ball or in Straight pool. The rules are very interesting, two types of billiards will not let you get bored. Show your skills in this wonderful game. Billiards is very popular all over the world, try to play against the computer or with a friend. Simply hitting the balls with the cue is not enough to win, you need to understand well the rules of both varieties of the game.
Two player pool is the best entertainment
8-ball is an excellent choice, the rules are simple and they do not require special skills. After the break shot, hit all your balls into the pockets, then you need to score the black ball with the number eight. In this case, the game will be over and you will be the winner. On the game table there are two types of balls - striped and solid, there is equal number of them. Whichever ball you will pocket, is the one you need to keep scoring until the end of the game. You are not allowed to hit opponent's balls until the cue ball touches your own. Do not break the rules, the opponent will be able to perform a free kick if the cue ball falls into the pocket. If after the first collision of the balls there was no contact of the cushion, you will be given a violation. Avoid the cue ball from touching any of the balls of the opponent. If you pocketed your own ball you can keep playing.
Perfect billiards for two
When you learn how to play 8-ball try "Straight pool", different kind of rules will not stop you from winning. In this game there is no need to pocket balls of a certain color, the main task in this billiards is to pocket eight ball, who will make it first will win. Remember, do not break the rules from the Eight ball game.
Controls in Billiards game online
Controls are carried out with the mouse, you do not need to use the keyboard. The movements of the mouse cursor are matched to those movements of the cue. You change the direction of the impact by moving the cursor on the screen. You can strike with the left mouse button, the longer it is clamped, the greater the force of impact will be. Always take into consideration the trajectory and ricochets, make fantastic shots in this game for two. Get unforgettable experience and improve your skills.