Angry Birds Halloween
Angry Birds Halloween - another great game from this legendary series. Pigs have stolen the eggs again and birds are not going to sit around. This time the birds will have to fight around halloween holiday.
Halloween Angry Birds
Gloomy night, only moon illuminates the area. One can see a lot of shady trees with many pumpkins around. You can feel the creepy atmosphere, but it does not stop our heroes and they attack the pigs in Halloween Angry Birds.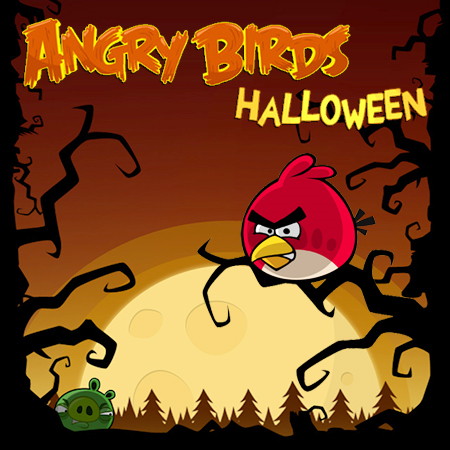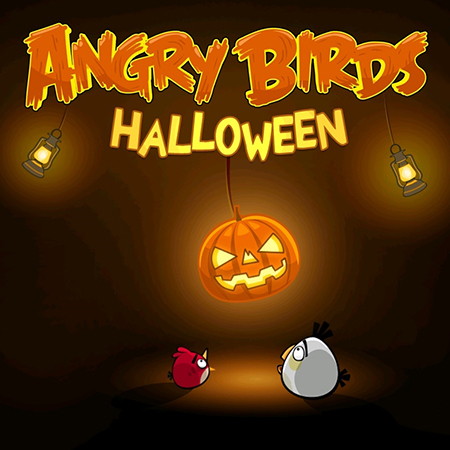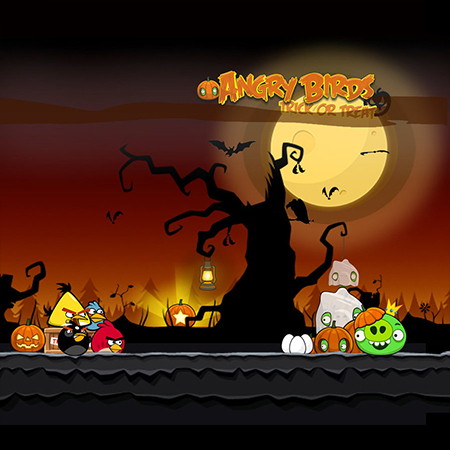 The pigs have settled in buildings made of wood and stone, they even hide in Jack O'Lanterns. Our heroes had fights in these kind of conditions, you need help them to get another victory. Various projectiles and a slingshots are under your leadership. Shoot the pigs in their shelters, try to use minimum number of shots. For the destruction of pigs you get 5000 points, and for unused projectiles - 10000. One shot can kill more than one opponent, attack vulnerabilities for a more devastating effect. The headquarters of pigs consist of parts that can give you additional points if you destroy them. Walkthrough of every level in the game is evaluated by stars. Three stars is the maximum amount, it is given to you if you made one single shot. When there is no birds left in arsenal, but the level is passed, you will receive one star. But in case you believe you can do better, you always have a chance to retry any level at any time. Basically you can trane as many times as you want until you will master your skill. This gives you a chance to become an ultimate destroyer in this game.
Angry Birds Halloween games
Controls are performed with the mouse you don't need the keyboard. Angry Birds halloween games do not require a lot of action or attention, you only need to shoot accurately with a slingshot. Carefully study the shelter of pigs, wood is more fragile than the stone. Pay attention to the projectiles available to you, different birds have different powers. Some just fly the others may accelerate, some may explode like a bomb. Learn the powers of all the birds, it will improve your strategie. When the projectile is in the sling hold on the left button of the mouse, pull the slingshot to the desired angle and release the button, the bird will fly. It is useful to look at the trajectory of the previous shot, then you will be able to improve your shooting. So there is a little bit of finessing here and there but after certain time spent you will start to understand the specifics of physics of this game.
Halloween Birds is a great game
Wonderful graphics, animation and physics will make you enjoy you will enjoy this content. Anyone can play this game, both adults and children will love it. Try to complete all levels of this addictive arcade.