Carrom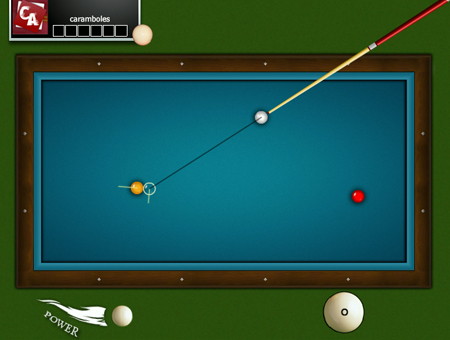 How to play Carrom online?
So it all starts with the red ball put on the back mark. The cue ball is in front of the mark. The player's cue ball is on the front line within 15 centimeters from the front mark. When performing the initial strike, it is necessary for cue ball to touch the red ball first, and not the opponent's cue ball! When performing the following strokes, the cue ball can touch white or red ball in any order. The goal of the game is to score a certain number of points before the opponent. You will be awarded with one point for one successful strike. A strike is considered effective if the cue ball touched at least one side, and then successively two aiming balls or touched the aiming ball, then the edge and then another aiming ball. A little confusing but practice clears everything out.
How to become a great pool player?
Following easy rules of the Carrom game, you can train yourself and become a solid player. During the game you can see the table itself and of course the scale of the force of impact. There is a ball with its help you can try to make curve balls. Above you can see how many times you managed to do this trick. When you point your cue at the ball, you can see in which direction the cue ball will roll. In the settings, you can find animations that show what actions bring points, and which are just similar but don't give any points.
Carrom billiards (Carambole) or French billiards is a game that will make you think and calculate many aspects. When you are confident with your abilities, from the in game menu you can go into a mode where you can play other real people. Achieve success and have a great time.