Racer Kartz
Racer Kartz game for two
At the beginning of the Racer Kartz game you are offered a choice, single player mode or two players mode. If you are not alone the screen will divide into two parts, it is very convenient. Try to walkthrough all the tracks together, because alone the game is not as fun.
Next you need to choose the level where you want to race, initially only first track is available. Game consists of 25 levels on five different locations. All the seasons of the year will accompany you along the way and at the end you will see Rainbow Valley. The roads are full of nice bonuses and dangerous obstacles, be careful and pay attention to the objects in front of you.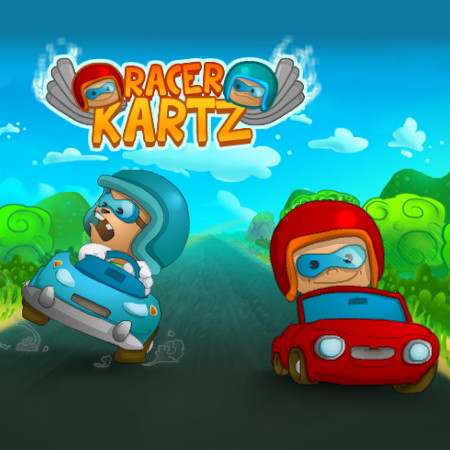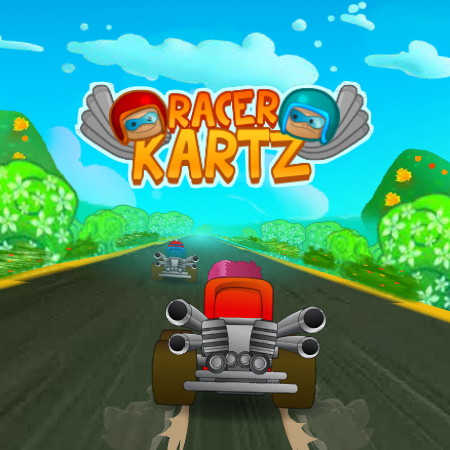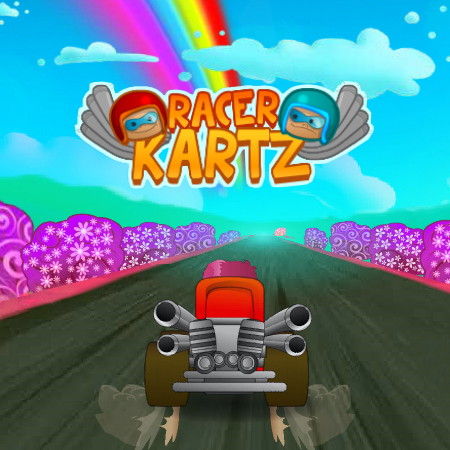 Features of racing for two
There are a lot of nice features in this game. Collect on your way the letter "S" it is the energy of your go kart, the letter "F" will add a little fuel to the tank. Energy decreases in case of accidents on the road, and gasoline is gradually ending. These indicators can be seen at the top of the screen. The image of the bubble shows the number of times you can be protected with it and don't forget about combos.
Controls in the game
Controls is something rather simple. The first player will play with a mouse, and the second with a keyboard. To turn move mouse from side to side, the second player turns left by pressing "Z" and right by pressing "X". Follow the circle on the road, drive your go kart in it and keep driving like that to get a huge amount of points. Collect useful letters and beware of various objects, benches, signs, boxes, and other obstacles. Player with mouse can activate defense using the arrow up, the second player must press the button "S". Dodge the obstacles or you will be fined with 500 points.
The game has great graphics and physics, you will appreciate the responsiveness of the controls. Two players mode is well designed. So try your hand at a crazy speed, show good reaction and driving skills. Play Racer Kartz to have endless fun.