Raccoon Racing
Raccoon Racing after reading the name of this game it becomes evident right away that this is a racing game with animals. In fact, as it turns out later, the behavior of these creatures is not very friendly. As in real life, raccoons are often should be somewhat feared of and the main thing is to constantly monitor them. Now you have an opportunity to get into the world of these lovely creatures, a chance to understand really, who are the raccoons. In Raccoon City, all residents own transport, these are cars and motor boats. Races on the water and on the ground, along with the main characters in whose honor the game is named, various pandas, dogs, bears and chanterelles participate in the competition. The race itself, this is the stages in different sectors, as a result of which the leader is determined. In the races participate 4 riders, the winner gets 10 points, the second place - 8, the third and the fourth - 6 and 4, respectively. You can win twice and earn 20 points, this result guarantees the leader's place in the table. But even the second and third place in one of the stages does not negate the final leadership.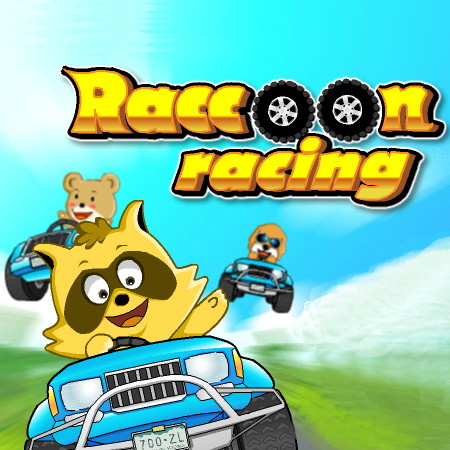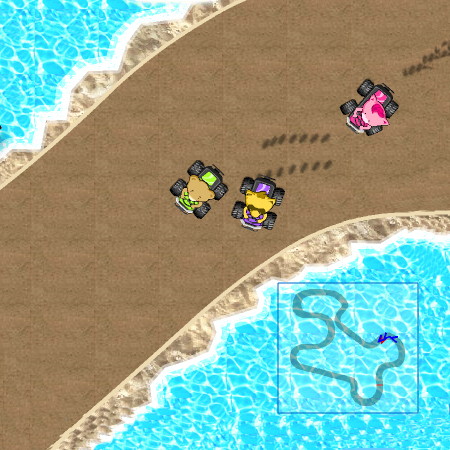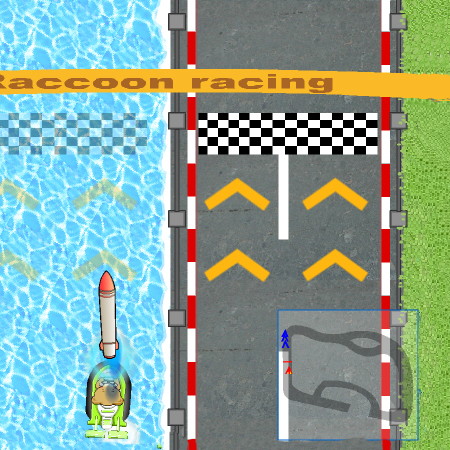 Raccoon racing game is the bomb
Raccoon racing game reminds a little the famous game of the 90's "Rock and Roll Racing". It is track race at incredible speed. In addition to impressive skills behind the wheel, you need to demonstrate other skills. Be a real warrior on wheels.
After the start on the road begins to rule the real chaos. Your transport develops a certain speed, the speedometer is in the lower left corner of the screen. You can increase the maximum value with the help of bonuses. Collect huge diamonds on the way, after such a find at the top of the screen will open the prize menu, you will see what a bonus it was possible to earn. Some bonuses increase speed. Other bonuses should be used for attack and defense purposes. Pick up a mine, spill oil on the road, turn the path behind you into the rink, throw the track with spines. All this is possible with the help of bonuses. Other bonuses can increase armor or even make transport invulnerable. From what to defend? From attacks of rivals. On the road you can find a huge number of weapons, missiles and explosives.
Kids will love this racing game
The raccoon races is a lot of fun to play. Huge selection of tasks, passing on blocked levels. New heroes and new conditions of fights. In heat and in frost our little animals are ready to sit behind the steering wheel. Do you have the mood to drive? If the answer is yes, do not hesitate to choose this game You definitely will not regret it.