Earn to Die 2012 Part 2
Earn to Die Part 2 - thrashing time
Zombie apocalypse never ends! In the last part, our hero was able to get to the helicopter, but his adventures are not coming to an end. In Earn to Die Part 2 he needs to get to the airport and as usual, on his way he will meet hordes of zombies that love to eat human flesh.
As you already know from the previous parts of this blockbuster, you will have a car at your disposal, which could be refined in the garage. In Earn to Die 2012 Part 2 game you will have a choice of two cars: the first one is available from the start. The second one will become available after you finish the first level. You can improve everything: engine, transmission, wheels, fuel tank, you can also buy protection, weapons and accelerator. Good advice, it is better to spend money on the engine and transmission, not the fuel tank, the walkthrough of the game in this case is considerably quicker.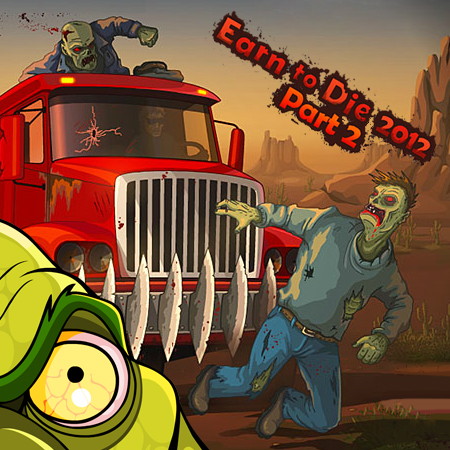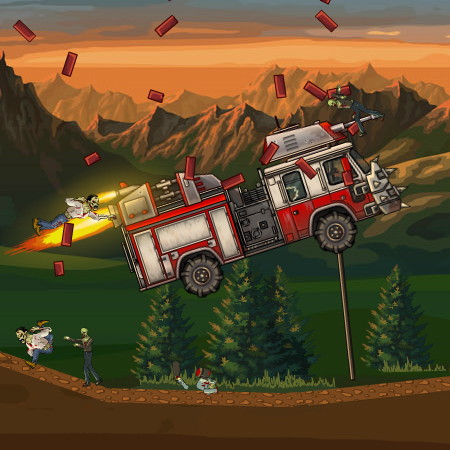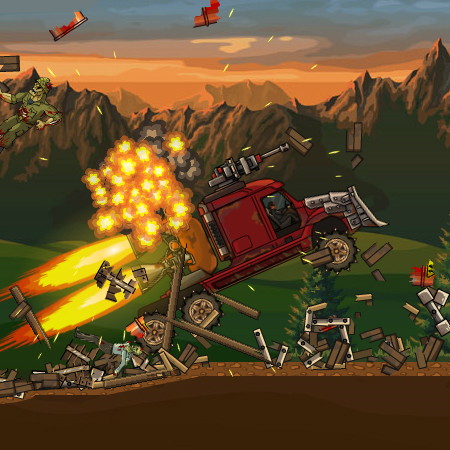 What to expect from this racing game
At the first location at Earn to Die 2012 2, expect a lot of different kinds of zombies with distinct behaviors: some are passive and barely walk, while others are too active, and will pursuit you, and some are huge and will slow you down. The dead are not the only obstacle that slows down your movement. Wood and stones in your way won't help you at all. You Need to pass them as fast as you can because your gas is being used regardless of whether you are standing on the site, or driving forward. Here you will have to work on your balance and acceleration. This game can get challenging sometimes.
Big explosions and terrifying monsters on the long and dangerous journey of adventures, with salvation at the end are waiting for you. If all this does not scare you, but rather inspire you, then go ahead and play Earn to Die 2012 Part 2!