Bot Racing
Bot racing is an excellent racing game about the spirit of competition. There is no category of track flying races, today's application refers precisely to this non-existent category! Two-dimensional space does not allow you to turn right or left. But you can fly and move up and down. Free fall will be faster than climb. In the first case, gravity works and we understand this, when our robot is falling. The second case also involves the force of attraction, but the work of the jet engine allows to deftly maneuver and climb up.
The best bot racing game
This bot racing game will please fans of different battles, each of you must become a winner. Excellent mood you is guaranteed, this is facilitated by the functions presented in the application. Simple controls do not end there. A race in which you can shoot your opponents is more interesting than a simple race, arranged by boring rules.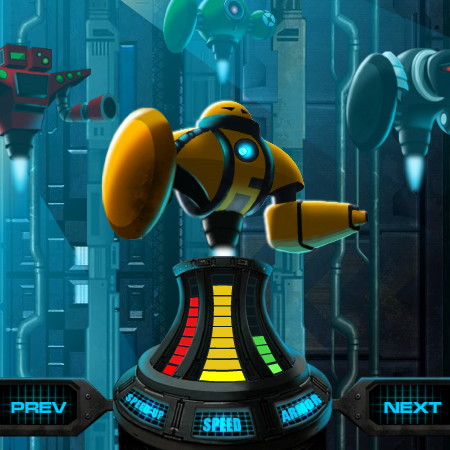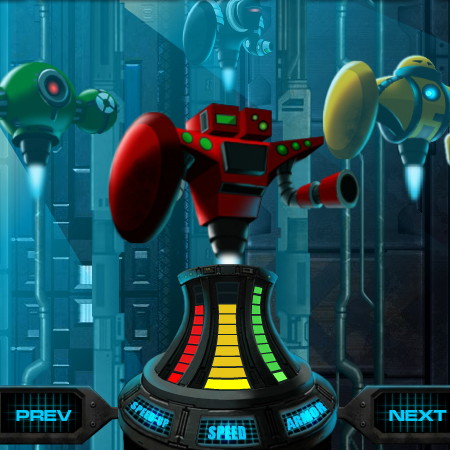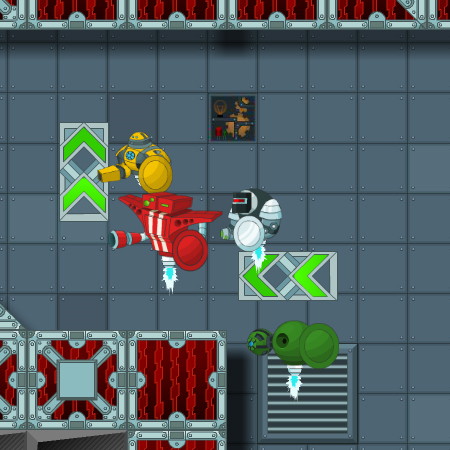 After the launch, you will see the main menu, you can start the competition or practice in a loyal environment. The next thing you need to choose is your hero. Different robots will be presented to you. Each can be improved, it is very useful for the race. Install assault weapons and all sorts of protection, increase engine power. These factors strongly influence your chances, only perfect robots can demonstrate the best results. Maximum speed, acceleration, armament are three ways of development. Earn points during the game, use rewards to upgrade your little bot. Nine levels will check all of your skills. Opponents also do not stay on the same level, in each location, you are facing a more difficult enemy. Solve your problems cheerfully and at high speed, the rewards will not keep you waiting.
Great free online racing game
Robots Racing game is a real treasure for the fans of robots. Small drivers who are used to cars, will find for themselves a lot of new and surprising challenges. Managing our hero in two-dimensional space is different from the standard car control. Shoot at your rivals, destroy their dreams for the victory. Only constant practice and improvements, nothing else should bother you. During the race, be aggressive and uncompromising, these guys can do the rest.