Red Ball 4 vol 2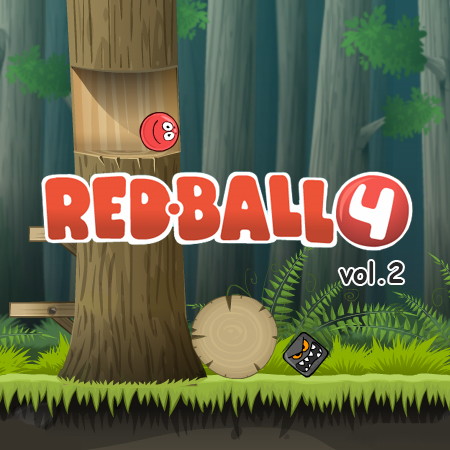 The second part of the adventures of the red ball. He is still dealing with the nasty black square. And what is clear in this episode the story will not be over, but it will take a really cool twist.
Red ball 4 vol 2 game is the real deal
There is no choice, again we have to go to the villain to teach him a lesson. You will encounter obstacles, the solutions to which are not always clear but you will have to come up with something. There are plenty of old good puzzles in this game but there are also a lot of new unseen stuff as well.
The incidents of the previous part tell us about the evil intentions of the Black Square. In the new 15 levels of this game, solve the problems and collect start to gain maximum points from each level. But your main task in Red Ball 4 part 2 is to fight the black squares and ninja squares.
Game Red Ball 4 volume 2 continues the story
You make your way through the dense forest, it is full of black squares. To destroy an ordinary square, jump on top of it once and it is enough. For dangerous ninja squares, you need to jump twice on top of them and they also know how to jump so that makes the task a little harder. In the left upper corner you can see how many lives there are left in your ball, initially there are three hearts. When the opponent touches you, one life will disappear, then you will have to start the game from the checkpoint. The game Red Ball 4 part 2 is very exciting and can test your logical thinking.

In Red Ball 4 volume 2 you plunge into the history of the Red Ball, who has to overcome the Black squares. Find out what will be at the end of this part, but to go through the game you will have to turn on the brain. Controls are carried out on the keyboard: W, A, S, D or arrow keys - movements, R - start again. Beautiful graphics and physics will only brighten up your game.