Shopaholic New Year Resolutions
In this shopaholic game you have to thoroughly study all the assortment of available cosmetics. And with its help create an unbelievable image for the main character.
The Shopaholic New Year will surprise you
Now our shopaholic does not need to earn money and wander around the shops in search of cool clothes. During the festive season, the main character decided to have some rest. She just needs to visit the spa procedures, this will help to deal with many serious problems. You need to start with skin cleansing, use two facial masks with precious stones. The next thing you need to do is to get rid of ugly pimples. Take care of the eyebrows, use tweezers. Then apply a nourishing mask for a while and make sure you wash it off thoroughly. After you are done with all the procedures prepare for makeup which sounds more fun.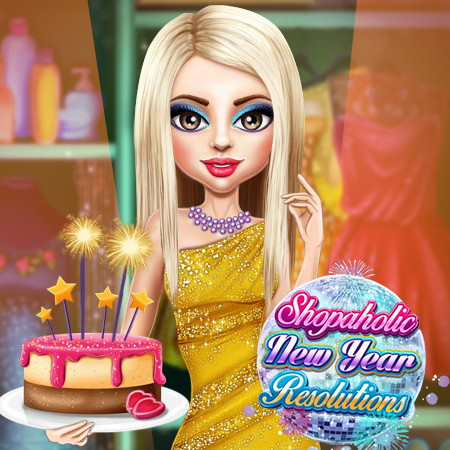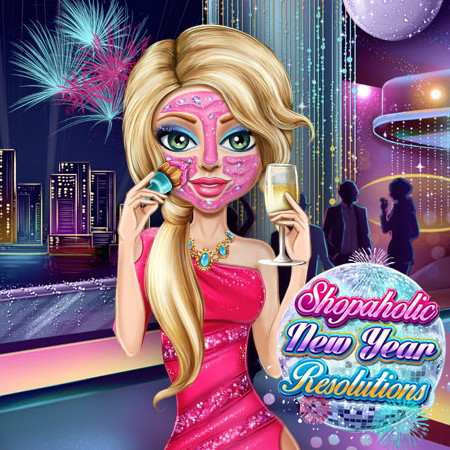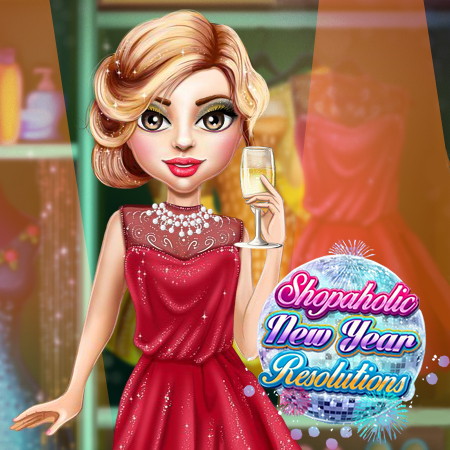 Game Shopaholic New Year will teach you how to masterfully use cosmetics. Know all the specifics of the beauty industry and still spend time pleasantly and profitably for yourself. There are many different patterns of lipstick, choose a cool color. Do not forget that lips are one of the main elements of a successful image, here you need to work hard. Shadows with sparkles and blush of different shades, try all the options and choose the most suitable. Determine the shape of the eyelashes and do not forget to blend, this is probably one of the most important parts of a good make-up. Try pick right lenses, choose the right color, they should fit into the image. After all the manipulations you need to move on to the next step, now you should dress our heroine. Prepare for a New Year party game.
Shopaholic series games are cool
Dress our beauty and all the assignments for the game will be finished. Wardrobe in the game Shopaholic New Year is just full of wonderful things, it will take you a while to choose and it will not be an easy choice. Evening dress will perfectly suit this event, look at all available ones. Elegant burgundy dress with lace, the yellow dress is fitted with rhinestones. Long dresses or short skirts will help you make your creations radically different. Pearl beads and gold jewelry with jewels will exactly suit our shopaholic, wearing them the beauty will look irresistible. Take a delicious cake to the party or put a mask on your face to create a more mysterious image. Bengal fire or a glass of champagne can become sort of decoration in your hands. Finally it is necessary to make a stunning hairdo. After you are done, our heroine will be in a nightclub. Make a memorable photo, festive fireworks will serve as an excellent background. Save the picture on your computer and show it to your friends.