Farm Mania
I bet you might not be stocked on all this orchard apple picking and potato growing, but doing it online is a whole different thing. Here you can't get tired but you can have a lot of fun though.
Farming game is an excellent lesson of economy
Learn to control household, engage in farming and animal husbandry. Your task is to grow good products and sell it, but you need to do everything on time. Take care of your fields, wildlife and the city. You will be receiving daily tasks that must be done in this farming game. These tasks will relate to the amount of the required products and the amount of money you need to earn.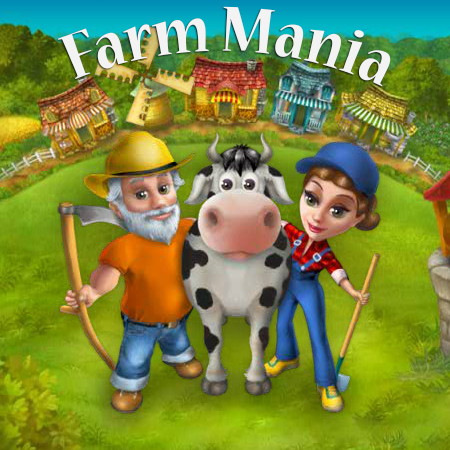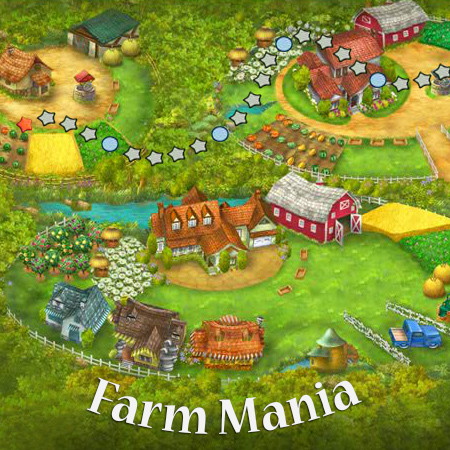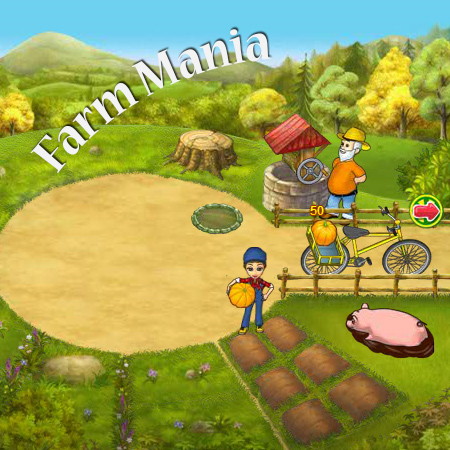 Start with a pumpkin plant, remember it needs to be watered and weeded, do not forget about it. Sell ​​the harvest and buy cabbage seeds, to add a new plant. There is no limits on purchasing plants, on the third day you should already be growing geese. In this case the bird needs to eat and drink, water and hay is required. Just imagine how much work needs to be done. Farm Mania game does not stop, later you will have sheep as well.
Features of the game
This game has a very broad functionality, it surpasses multiple times all other farm games. Every day you do a job and then the money. You can spend them every day, you can buy a variety of improvements and items. There is a huge variety of fruits and vegetables, make your garden beautiful and profitable. Make shelters for sheep, cows and buy different bird feeders. You will help three farmers as helpers: Girl, who is feeding animals and takes care of the garden, the grandfather, who carries water, and the boy, who carries all the products to the market. Buy them the best tools and success will follow. Play farm mania and do a lot of things. You can purchase new glanders, braid and build a good well. At first simple bicycle will be enough and when sales will increase buy a scooter or a car to distribute your products. You can hire farmers or buy new homes and household items in the game .
Play farm mania
Game day is over when you finish your tasks and improvements are made. In the upper left corner there is a clock, if the time runs out - you lose. Use mouse to play this game. Click on the character and then choose what to do. The game is very original and exciting, get involved into a Farm frenzy. So don't hesitate and play farm mania right now.