Cactus McCoy
Cactus McCoy 1 has excellent plot
McCoy gets an interesting job from a man with two pairs of hands. He needs to find the artifact, using the map, our hero quickly discovers this place and the desired artifact.
Once he finished the task he decided to relax and take a nap by the fire. Quiet sleep was interrupted by a green ball with thorns and McCoy turned into cactus. Immediately a spirit came to him and said that it is necessary to deliver the artifact to its rightful place, only in this case he can return his body back. The adventures of Cactus McCoy 1 begins and he is ready to deal with new task. But it is not so simple, the customer who ordered the magic artifact hired thugs to kill McCoy and to return him the magic object. Now our hero has to deal with bloodthirsty criminals.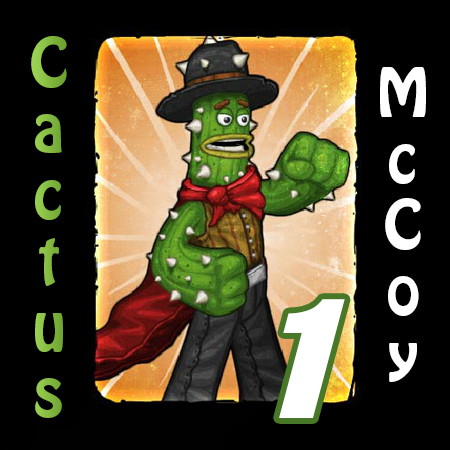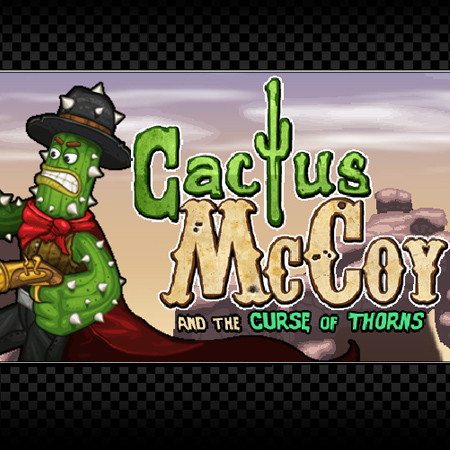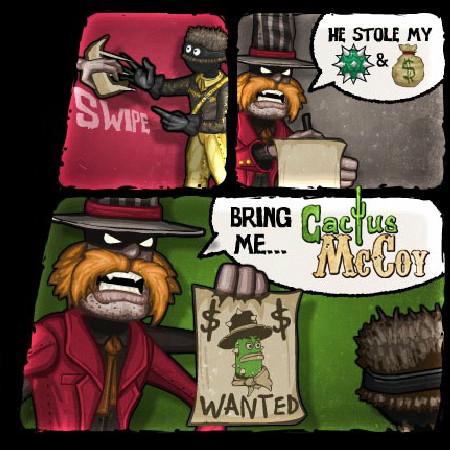 This game is easy to play
Cactus McCoy 1 game has 12 levels and you have 12 pieces of map, which will lead you to your goal. Each piece has its own style and impresses with its features. The first one will teach you to control McCoy, using clues you will easily understand what to do. Later levels get more complex and are filled with many challenges. Before starting a location you can read the assignments, and if you finish them you will earn extra moolah. Spend your money on the improvements of the character, he is able to hit harder, shoot and causing more damage, etc. The controls are simple carried out with the help of arrow keys. You can carry one weapon if you find a better one than press the "D" to drop the old one. Press "A" to jump, "S" to attack. This game gives you the options. If there is no weapon in your hands you can always throw a barrel or a box in your enemy.
Play for unforgettable memories
Feel the real danger in the vast wild valleys, they are filled with a variety of hunters for profit. The game is very addictive and executed in a classical style. All fans of the genre will like it. Play Cactus McCoy and have only positive emotions.