3 Pandas in Japan
New adventure is waiting on you
Three pandas in Japan - our favorite heroes are traveling again, now their way lies through endless Asia. Being ordinary tourists they just rest and have fun. The round panda had a camera in its outfit, which helps to preserve all the memories of a wonderful adventure. Photographing everything around is sometimes very useful, this approach guarantees a lot of spontaneous shots, which can not be memorized. The culture of Japan is filled with various myths, perhaps a lot of them have a place in reality. So our characters managed to get interesting shots. The lens of the camera several times took shots of a ninja, who stole a valuable statue of a dragon. The artful warriors did not like this incident, they took the camera from a small panda and our travelers were thrown into a grid and placed on a tall tree. This is how this story of 3 Pandas in Japan begins, help the cute and inquisitive pandas to get out of prison and find their way home. You need to teach the villains a lesson as well!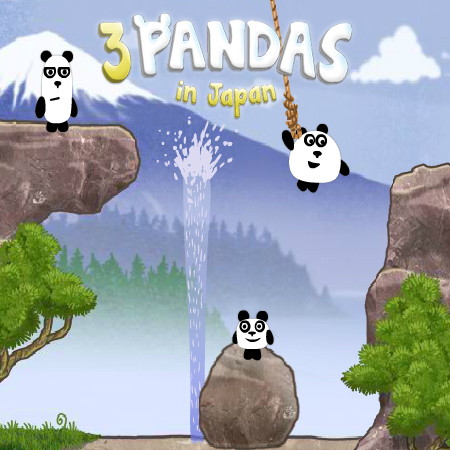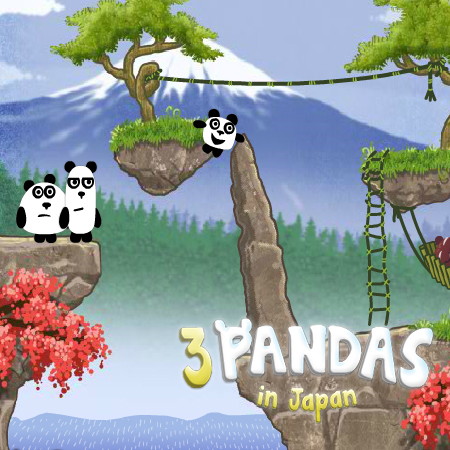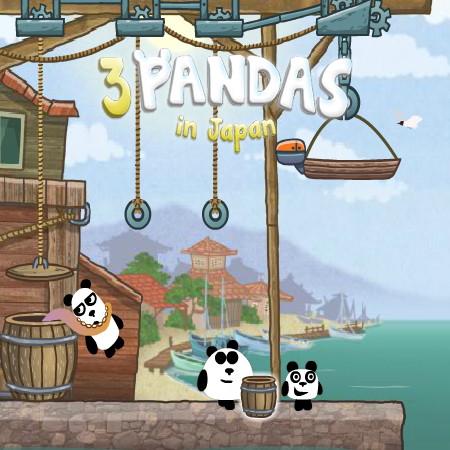 Excellent online game
Our heroes are very kind and always try to help people, characters whom you will meet on the way, reciprocate with them and provide the trio with their services. Help to cut off the apple tree to the villager, in return he will drive your team on his wagon. Throw the bait in the right place, the fisherman will get a good catch and will open the bridge for you. A bear of another breed wants to eat get him some food and he will close the gap with a huge stone, in this case our friends will be able to overcome this obstacle. In the restaurant you can throw sushi you need to hit exactly the ceiling lights. Sources of light will fall directly on the heads of representatives of the Japanese mafia, even the pistols will not help them, they will be way to dizzy. So as you can tell 3 Pandas in Japan game requires a lot of thinking and analyzing.
The Game is full of various tasks that require logic and dexterity. The road will lead our heroes to the port, where they will meet the robbers again. It is necessary to arrange a persecution, try not to perish and not to lose track of the bandits. It is necessary to get a small motor boat and try to catch up with the boat with the dragon on board. Dexterous maneuvers of enemies will cause a lot of problems. Break the stones that the commander of villains will throw at you on the hills you will face other ninjas, they also need to be defused. As a result you will have to moor to the shores of the city. Japan is a very developed country, the metropolis is simply flooded with robots. Such adventures will please you, you can not even doubt it and calmly spend your free time playing this game!
Features of 3 Pandas in Japan game
In this game it is necessary to control all three heroes simultaneously. Each of them performs his role in the team. The smallest often acts as a live projectile the large one is a reliable support. The tall panda works like an extension cord at times when you need to get the right thing. Play 3 Pandas in Japan and use your logic to help small travelers! Remembered that the dragon is still in danger!